Dental implants are actually artificial roots provided in situations where there are / is missing or extracted teeth. It has been found that very commonly people loose one or many teeth by the time they reach middle age. The causes for tooth lose is usually dental cavities or decay, but trauma due to sports and accidents is also an emerging cause of missing teeth.
By the time one reaches old age, missing teeth problem becomes more severe and geriatric persons tend to have a lot of teeth important teeth extracted and missing, which leads to poor chewing ability, bad bite and hence poor nutrition, poor health and restricted lifestyle.
With the average life expectancy increasing every year, more and more senior and super senior citizens are now looking to getting teeth replaced so that they can eat a wholesome food, leading to healthy nutrition and an active lifestyle.
Dental implants treatment at Maximus Dental is not only very fruitful, cost effective but most importantly a painless treatment. Whether it is during surgery or post surgery, patients undergoing dental implants at Maximus Dental are quite comfortable and pain free. This is primarily because of:
Detailed, customized and thorough treatment planning
Specialized and experienced doctors
WHO recommended sterilization and infection control
Superior surgical skill
Latest surgical technology
Greater variety of implant options for different bone conditions
Dental implants treatment at Maximus Dental finds special emphasis and therefore we have a surgical team of experienced and specialized implantologists who are trained and equipped to tackle any kind of dental implant situation.
Different dental implant situations can be as follows:
Single missing tooth
Multiple missing teeth
Completely edentulous jaw with all missing teeth ( one jaw / both jaws)
All missing teeth with poor bone condition
Single missing tooth condition
When a single tooth is missing / extracted, whether it is in front or back segment of jaws, they need to be replaced otherwise the teeth on the both sides and the tooth in opposing jaw, tend to grow and tilt towards the missing tooth area. With side teeth tilting in the open space, patients face problems in chewing, cleaning and eventually decay starts to happen in the side teeth. The tooth in the opposing jaw also grow towards  the open space, causing interference in bite and decay in the teeth next to it.
A missing tooth in front is a big cosmetic problem, and rather a cosmetic emergency as it hampers the normal smile. People with a hectic social and professional life, cannot afford to be without proper set of 'social teeth'.
Single implant is the ideal solution in such a case. And with advancements now, dental implant can be placed at the same time when the tooth is being extracted. This is called Immediate placement of implants.  
Some Cases - Dental Implants Treatment at Maximus Dental
Patient: Kaushik, 28 yrs. Front single tooth missing, replaced with implant and immediate tooth replacement with 3-4 days.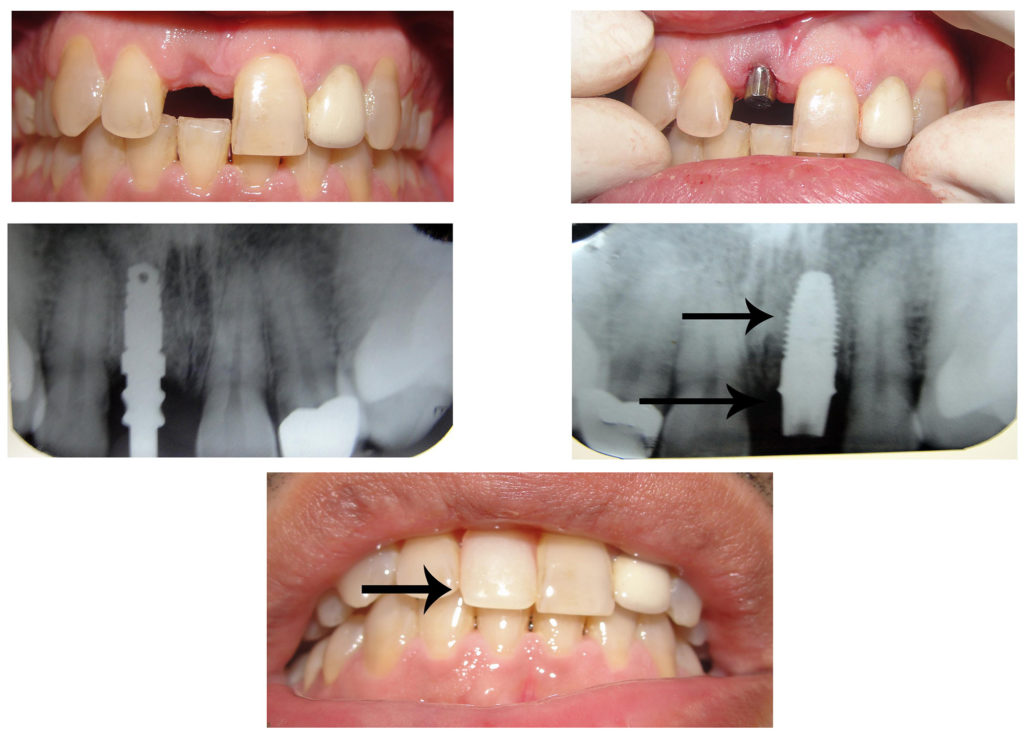 Anterior Implant case with immediate tooth replacement

Case of Implant supported fixed teeth: Mrs.M A 55/F. Tooth replacement with implant supported teeth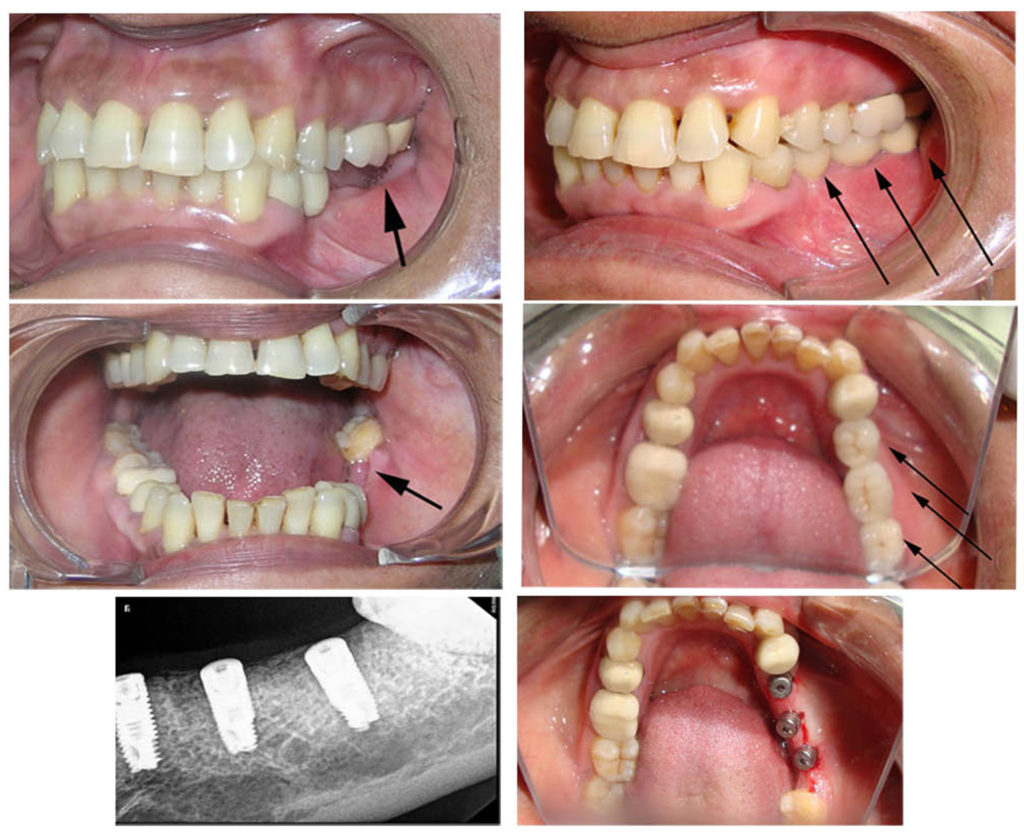 Patient: Mrs. DG, 53 yrs/ F . Full mouth rehabilitation with implant supported teeth. Total treatment time – 4 months.